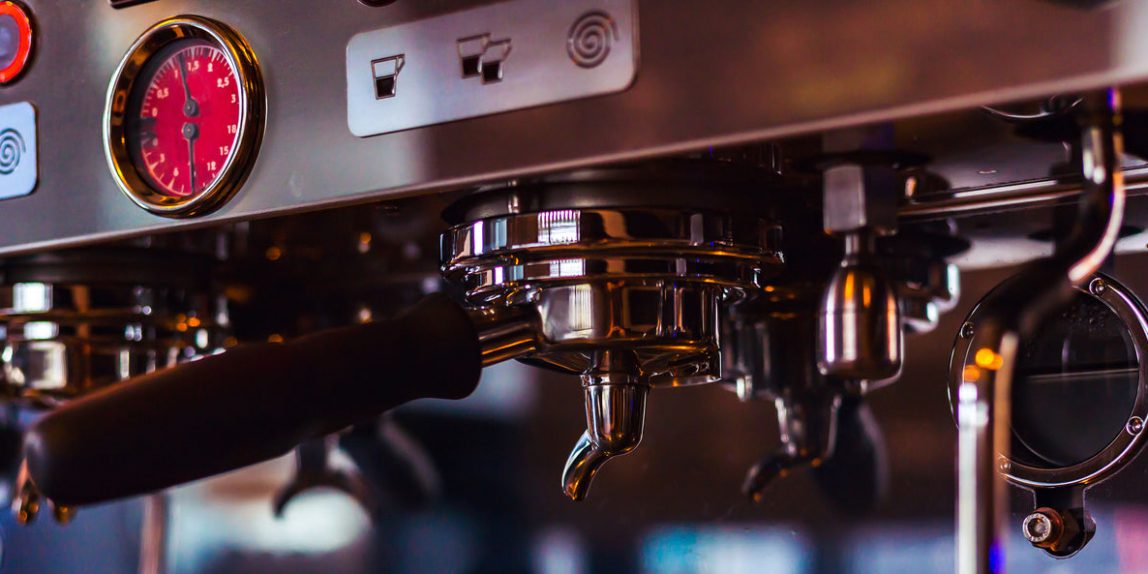 Is my machine connectible?
The connectible  and native IoT machines are:
GB5 model all (redesign);
KB90 from SN KB003047 native IoT and connectable;
Linea PB from Sn PB034030 native IoT and connectable;
Linea Classic S.
Older models can be upgraded to IoT and LM Pro app connectivity adding "retrofit Pro kit ". Get in touch with us for further information using the Support Form Request.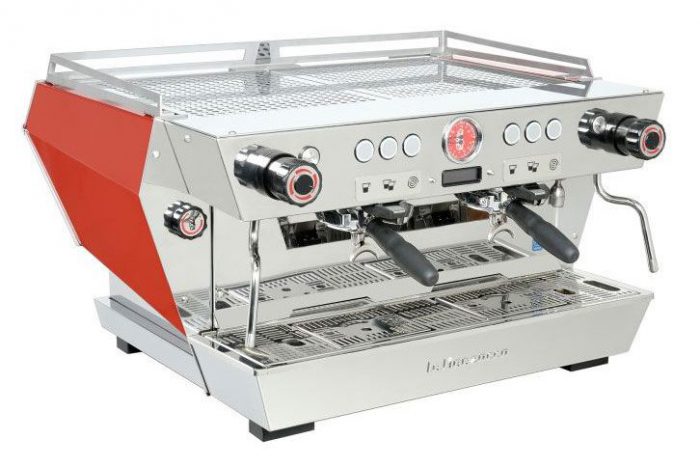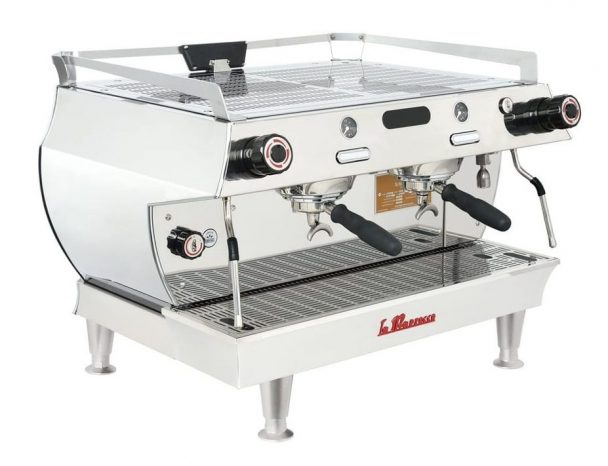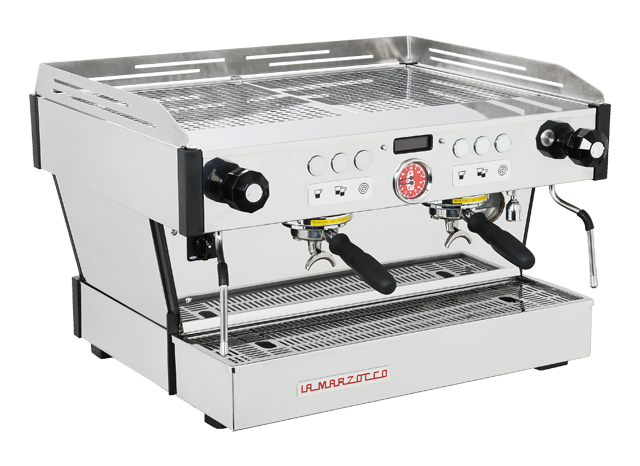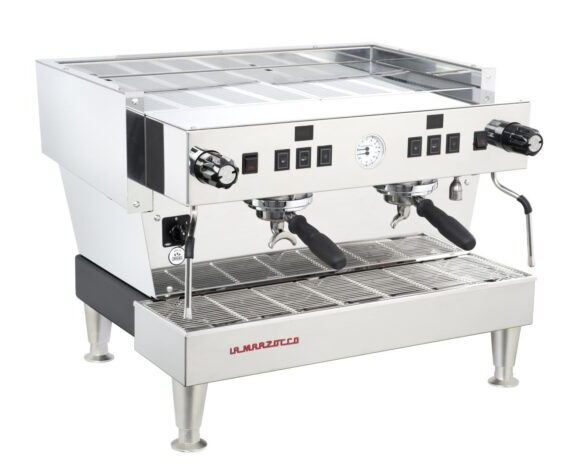 Can I use socials?
Social Network login can be used. So far LM Pro app supports:
Facebook;
Google account;
Apple Id;
Wechat ( for China inland).
Why do I need an account?
The account you create is free and unique and it will be used to connect your machine with you. By doing so you'll access your machine in every moment and customize recipes to obtain the best coffee according to your taste.
Why do I need an account? #2
Completing your personal account details, when opening a support request form LM Pro app, we will provide a faster and better help, even closer, knowing your country. A better service in less time.
All data are collected only for After Sales Support purposes and secured and used only by La Marzocco S.r.l. and its affiliates for the same scope.
How can I create one?
If it's your first time, an account must be created. From La Marzocco Pro app main page, select "register" then complete all requests on screen and wait for the confirmatio email. Confirm your subscription and you're done!
My account will be used for...?
If no mass mail and targeted marketing mail are choosen, La Marzocco will use your personal data only in case of support request.
Accounts and data usage
The personal details used to complete the profile registration, will be used only for After Sales Support purposes. Knowing country, machine serial number, name and other details, will make our work faster in filtering our family members to provide the best support in less time possible.
Where are my data recorded?
All your information will be stored in a Cloud service. Our cloud service providers, located in Europe, are fulfilling all requirements for handling personal details and information in agreement with European privacy Laws ( GDPR ). The data will be used only by La Marzocco S.r.l. to handle support requests. For further information, please read the Privacy Policy Document .
Can't see my WiFi in list.
Verify that your router/access point is transmitting at 2.4GHz and 5GHz.
Verify that your SSID (wireless name) is not hidden and that it can be broadcasted;
Verify the coverage of your WiFi on place. Very low signal strength could not be registered in app then in the machine.
For any other technical issues please contact us via our Support Form
I've completed my configuration but I can't connect from app to my machine.
If the connection procedure concluded succesfully but you still cannot see your machine in app, a possible typo during the WiFi configuration might have happened. Unpair the machine from the app and restart the process. At WiFi password prompt, tap on the eye icon near the password field to verify that the entry is correct.
I don't kow ho to activate 2.4GHz Router locked from vendor
If no access to configuration menu is available in your router the best solution is to enable the Guest WiFi. It's generally available on router main page. Enable the Guest WiFi, set a password and connect first your device, then your machine to the Guest Wifi. Consider also to involve an IT for further router configuration.
No internet / can I control my machine?
If Internet connection is not available, with LM Pro app you'll always be able to connect to your machine. The app will inform the user that "no connection to internet will be available", but the connection to the machine will be done anyway.
I've made all configuration and verified all, but still no connection
Once the transmission frequency, SSID and password are surely checked and correct but you still can't connect it could represent a particular case in which some security devices are still blocking the communications between the two devices. On our machines, a sticker will indicate the MAC address of network card. Involve an IT, give the the MAC address and ask them to enable the communication between your already connected mobile device and the new coffee machine. Once the MAC address is either whitelisted or enabled it will be possible to connect La Marzocco Pro app and your machine. 
Any other WiFi problem?
If you're experiencing any other type of problem with your Wireless connection and LM Pro app, please write us using the Support Request form and try to add also some screenshots or videos for a better case expanation.
We will get in touch as soon as possible.
My machine is connected always in " remote".
We've informed by a very small number of customers that the machine remains connected in remote even if the connection procedure was correctly completed. In LM Pro app it doesn't mean that you can't apply changes and settings.
For this specifical cases we need to dive a little deeper with analisys abd eventually provide some more detailed instructions to ur customers. Please fill the Support form request, be as descriptive as possible, and we will get in touch as soon as possible.
Can I edit the machine name to identify better my fleet machine?
Yes, you can edit the machine name to simplify, in case of multiple machines owned, the identification and locate them.
I've changed my WiFi/router/device connection, can I edit this data?
So far is not possible to edit your connection details. In case of network hardware replacement, WiFi password change, provider change and all other operations that will impact your connection, the machine connected to that line must be disconnected from app and the connection procedure must be repeated just like for the first time.
Feel free to get in touch with us using our Support request form before you apply changes to your on place infrastructure, we will reply providing all information and solutions.
How can I activate Bluetooth?
To activate Bluetooth device in your machine, please follow the video instructions published in this page. The machine versions supported are the one mentioned in this page.
Is it necessary and safe?
The first connecion with your machine is made only via Bluetooth and it's necessary for the app to discover and configure your wireless connection writing this required information in the electronic board. The Bluetooth range is very short, max 10 meters, and safe. It's safe because every time you would like to pair a device to another via Bluetooth, acceptances in both equipments are required.
Can I use only Bluetooth to control my machine?
No a Wireless connection is required.
Is my device compatible?
La Marzocco Pro app is available for Android devices as well per Apple devices in respective stores for free.
The minimum requirements for your devices are:
devices with iOS version 12.0 and above;
devices with Android version 7.0 adn above.
Phones and tablets may connect in the same way.
Any other OS is not supported yet.
Do I need to register?
Yes, registration is mandatory. Read "Why I need an account " in Account section for further details.
The app doesn't spot any machine...
LM Pro app requires, to work properly, to enable in your device the following services:
Bluetooth access;
Geolocation access;
Mobile data access;
Local network access.
These accesses can be granted at first run or in app properties.
The app doesn't spot any machine... #2 ( apply to GB5-KB90-PB )
Verify that in your machine the "Unlock Gateway" is enabled.
To unlock gateway and enable Bluetooth proceed as follows:
Press the Flush button for 3 seconds to access barista  menu;
Press B1 ( single short coffee ) once to move the menu to left;
Configure Gateway will appear in your display, then press B3 ( single long ) or flush button ( depending on keys available in your model ) to Unlock Gateway.
If all this procedure was made correctly and Bluetooth is still not available, power off the machine, wait 30 seconds, then repeat the Bluetooth enabling procedure.
The app doesn't spot any machine... #3 ( apply Linea Classic S ONly )
Verify that in your machine the "AP" is ON.
To unlock gateway and enable Bluetooth proceed as follows:
Press the Flush button for 3 seconds to access PRG mode;
Press B1 ( single short coffee ) 3 times to AP;
Press B1 and set to ON  to ha Bluetooth actviated.
If all this procedure was made correctly and Bluetooth is still not available, power off the machine, wait 30 seconds, then repeat the Bluetooth enabling procedure.
Password problems and registraton issues.
Password must accomplish several complexity requirements to be accepted.
During registration or during password chage, the new password mus follow these pocies:
must contain un upper case letter;
must contain two numbers;
must contain one special character like @!?;
must be from 8 up to 16 characters long.
For further assistance please get in contact with us sending a support request from our Support request form.
I forgot my password, ...now...?
If you forgot your password you can proceed in two different ways:
Open LM Pro app and near the password field, tap on "reset password". Follow on screen instructions to register new password (see password requirements) ;
You can request help through our Support request page. We will get in touch as soon as possible providing the solution.
I use social network to login and I've changed my mail...
If you've changed your mail in the social network used to login, get in touch with us with our Support request form. In description rememebr to tell us:
previous email address used;
New email in use
social network in use to login.
We will reply as soon as possible to solve the problem.
How many machines can I have connected?
There's no limit for the machines that could be connected to LM Pro app. For Coffee Shops owners this option will be an excelent solution to monitor all fleet having on the main page of LM Pro all fleet available. To read data belonging to some specific machine, tap on Detail button for the desired machine.
What is the Users management in app?
The users management in LM Pro app gives the chances to invite other users in your coffee shop or coffee chain, to set the machine or simply read the machine status and settings. Two roles are available:
Administrators can apply changes and settings and invite other users, Guests can only read settings and alerts in app.
How can I invite users to my machine?
In your machine details, scroll down the page until Users section and Manage key is on screen, tap on manage then in bottom screen you'll see the key Add New User. Assign the role and type the mail for the user that should be invited, then send the invitation.
Invited user, how it works?
Once the invitation is sent, an email will inforn the invited person.
If the invited person is not registered yet in La Marzocco System, he must proceed as follow:
download the LM Pro app;
register in LM Pro app using the same mail used for the invitation;
set a personal password;
login the app once all registration steps are completed.
When logging in the invited person will find automatically the machine that he was invited for, already connected and manageable according to the role assigned during the invitation process.
Can I change roles and delete users ?
Sure, only administrators can do this.
Under Users and mange options, will be possible, to change his role selecting Edit Role or Delete the user.
How many users can I have?
Basically ther's no limit for the users number and it's possible to add as many as you want. Only the first connected user will be directly connected, other simultaneous connected users will be in Remote Connection.
Nothing here matches my problem.
If your problem is not listed, please get in touch with us by using our Support request form. Please be descriptive, attach screenshots or videos, and will be able to perform better analisis to solve your problem as soon as possible.